A Natural, Non-Invasive Approach to Health Care
At Finan Chiropractic we are proud to offer a state-of-the-art facility that utilizes traditional chiropractic adjustments as well as Active Release Technique® Our emphasis is treating the patient as a whole by finding the cause of the problem, and not just treating the symptoms.
Chiropractic is based on the scientific fact that your body is a self-regulating, self-healing organism, controlled by the brain, spinal cord, and nerves of the body. The vertebrae, which protect the nervous system, when misaligned or lose their normal motion, cause malfunction of the tissues and organs throughout the body.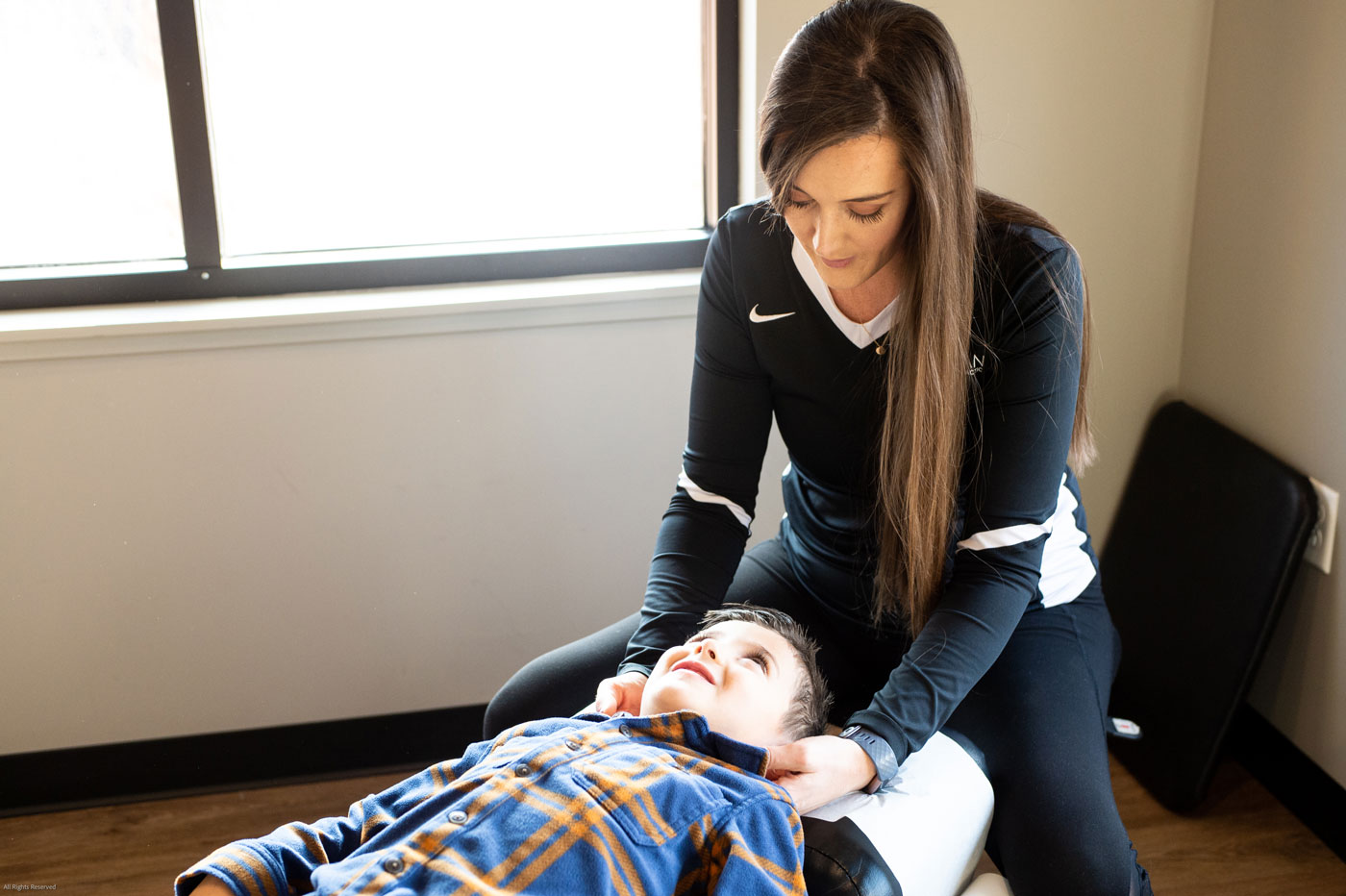 Chiropractic medicine is a form of natural health care that focuses on treating a patient without the use of drugs or medicines.
Doctors of Chiropractic, more commonly known as chiropractors, are primary healthcare providers licensed in all 50 states, and are recognized by governmental health care programs such as Medicare, Medicaid, Workers' Compensation programs and more. Every year, more than 30 million Americans see chiropractors as part of the regular health care programs and with over 84,000 licensed chiropractors nationwide and more than 10,000 students currently enrolled in chiropractic school, it is the fastest-growing health care profession.
Chiropractors frequently treat individuals with problems such as:

Headaches




Neck pain




Joint pain (shoulders, hips, knees, etc)




Low back pain




Sciatica




Chiropractors also treat patients with
Osteoarthritis (aka arthritis)

Spinal disc conditions (e.g. herniations and bulges)

Carpal tunnel syndrome

Tendinosis

Sprains and strains.


Chiropractors also have the training to treat a variety of conditions such as
Allergies

Autoimmune conditions

Digestive disorders


Other disorders as new research is developed.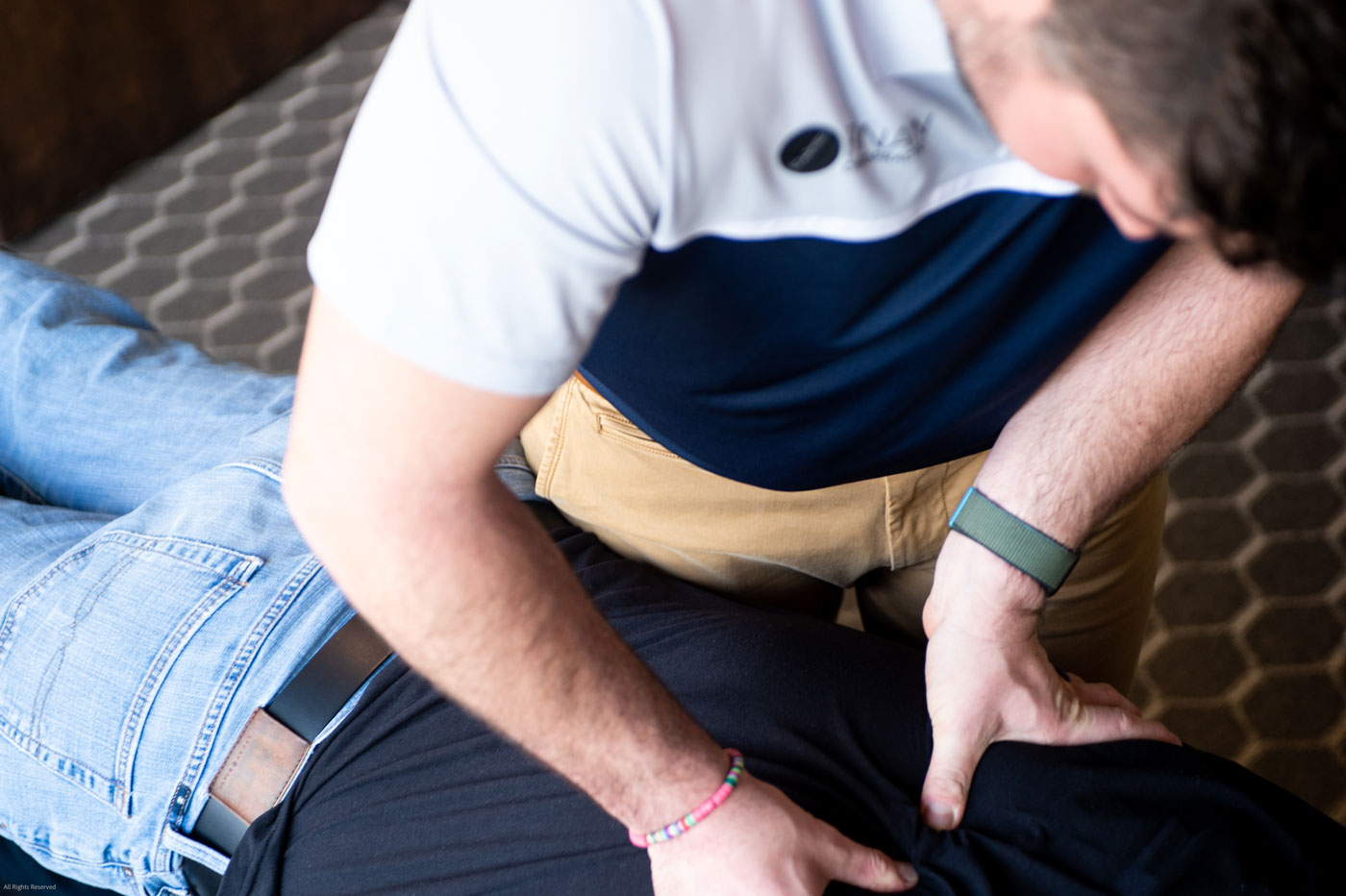 What our patients are saying
"I always feel so much better when I leave Finan Chiropractic!! My body feels better from being adjusted and my heart feels better from the friendly people in the office. I would recommend to everyone!"
- Lisa C.
"The whole process was super easy. Filling out the forms and scheduling the appointment was a breeze. And Dr. Nate Backer was incredible. He is a straight shooter and does not try to hide anything from you. He focuses on fixing the problem, not the symptoms. Very personable and knowledgeable. Felt so much better after leaving the office. He assigned me stretches I could do at home to help relieve some of my pain and they are working great. Overall, a fantastic experience. Would definitely recommend!"
- David G.
"I have been a patient since 2014 and I cannot say enough wonderful things about Dr. Finan. She is attentive and extremely knowledgeable. I had previously quit seeing a chiropractor because my chronic pain was not being resolved – until I saw her! I recently began seeing Dr. Nate as well and have received nothing but excellent care as well. The office staff is so friendly and helpful – go, go, go! You won't regret it."
- Abigail C.
"Josh helped me recover from two running injuries this year. I was able to run a pain free half marathon three weeks ago, and I look forward to a healthy running year in 2017 thanks to the excellent care I received."
- Joseph R.
"He (Dr. Backer) was very knowledgeable and helpful in asking great questions to try to figure out root causes of symptoms vs jumping straight into adjustments and such. He provided a lot of good information and took the time to discuss preventative habits with me such as stretching, sleeping positions, etc that may help prevent future symptoms. He was very skilled in adjusting and relieving tension I immediately felt an increase in mobility and decreased tension. Looking forward to my next appointment!"
- Marcus A.
"Dr. Finan is amazing. The rest of the staff is too. Everyone is super friendly and helpful. They are always on time. I've never waited more than 5 minutes in the year I've been going there. Dr. Finan has helped my back and ailments in such a short time. I feel great! Thank you!"
- Janel B.
11001 Hauser St
Lenexa, KS 66210
5600 Hedge Lane Ter.
Shawnee, KS 66226
Mon/Tue/Thur 8AM - 6PM
Wed/Fri 8AM - 2PM