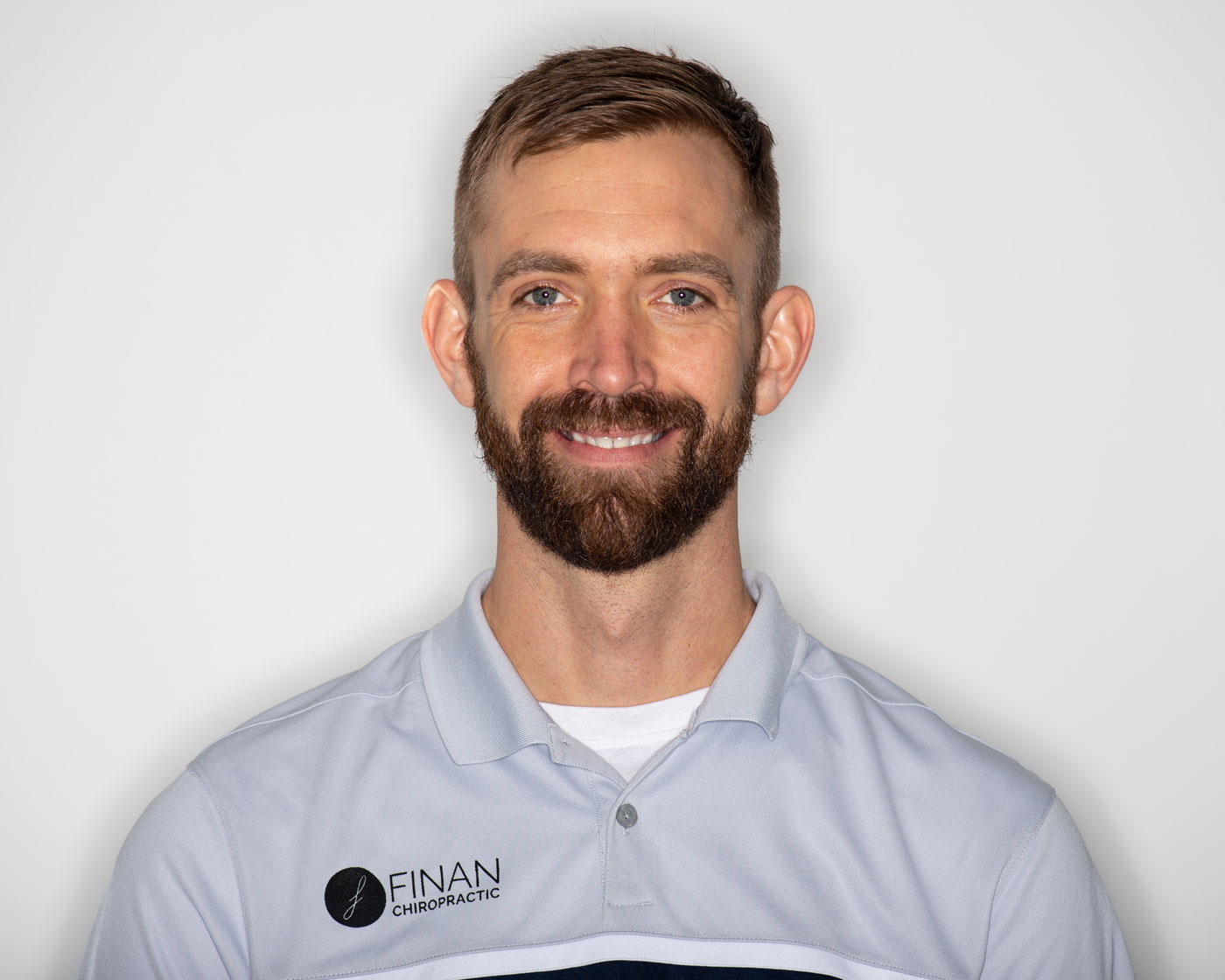 "I look forward to using my knowledge and abilities to ensure the well-being of all my patients."
Dr. Nate Backer is originally from Grand Island, Nebraska. Back in the 9th grade, Nate decided that he wanted to become a chiropractor. Remembering his first experience with chiropractic, he was a toddler; chiropractic alleviated his chronic ear infections. From then on, Nate relied on chiropractic to enhance his sports performance, as well as for treating occasional neck pain and headaches. In 2011, Nate graduated from Briar Cliff University in Sioux City, Iowa with a Degree in Biology. After Nate obtained his undergraduate degree, he then attended Cleveland Chiropractic College and graduated magna cum laude in April of 2015.
While enrolled at Cleveland Chiropractic Nate attended several outside seminars. These ranged from numerous adjusting seminars (MPI) to multiple modern technique seminars, including: instrument assisted soft tissue (FAKTR), musculoskeletal injury taping (FTMI), sports screening for injury prevention (FMS), neuromuscular re-education (Dynamic Neuromuscular Stabilization), instrument assisted adjustments (activator), McKenzie Disc Protocol, and dry needling. A highlight of Nate's elective coursework was the flexion distraction. Using the techniques from coursework and related seminars, Nate employs a wide variety of techniques to help patients feel their best and achieve their performance goals.
Nate has a reliable approach to chiropractic. First diagnose the cause of your pain, and then treat it with hands-on, evidence-based care. Nate works with his patients to create an individualized care plan to address their specific needs. The first step of the process will be to eliminate the cause of pain. The second, and most important, part will be to improve overall joint function in order to prevent reoccurring problems from interrupting day-to-day activities.
In Nate's free time, he enjoys spending time with friends and family. Mountain biking, fishing, and playing soccer are some of Nate's favorite hobbies outside of caring for his patients.
What our patients are saying
"I always feel so much better when I leave Finan Chiropractic!! My body feels better from being adjusted and my heart feels better from the friendly people in the office. I would recommend to everyone!"
- Lisa C.
"The whole process was super easy. Filling out the forms and scheduling the appointment was a breeze. And Dr. Nate Backer was incredible. He is a straight shooter and does not try to hide anything from you. He focuses on fixing the problem, not the symptoms. Very personable and knowledgeable. Felt so much better after leaving the office. He assigned me stretches I could do at home to help relieve some of my pain and they are working great. Overall, a fantastic experience. Would definitely recommend!"
- David G.
"I have been a patient since 2014 and I cannot say enough wonderful things about Dr. Finan. She is attentive and extremely knowledgeable. I had previously quit seeing a chiropractor because my chronic pain was not being resolved – until I saw her! I recently began seeing Dr. Nate as well and have received nothing but excellent care as well. The office staff is so friendly and helpful – go, go, go! You won't regret it."
- Abigail C.
"Josh helped me recover from two running injuries this year. I was able to run a pain free half marathon three weeks ago, and I look forward to a healthy running year in 2017 thanks to the excellent care I received."
- Joseph R.
"He (Dr. Backer) was very knowledgeable and helpful in asking great questions to try to figure out root causes of symptoms vs jumping straight into adjustments and such. He provided a lot of good information and took the time to discuss preventative habits with me such as stretching, sleeping positions, etc that may help prevent future symptoms. He was very skilled in adjusting and relieving tension I immediately felt an increase in mobility and decreased tension. Looking forward to my next appointment!"
- Marcus A.
"Dr. Finan is amazing. The rest of the staff is too. Everyone is super friendly and helpful. They are always on time. I've never waited more than 5 minutes in the year I've been going there. Dr. Finan has helped my back and ailments in such a short time. I feel great! Thank you!"
- Janel B.
Mon/Tue/Thur 8AM - 6PM
Wed/Fri 8AM - 2PM